14 August through 1 November 2020
Another opportunity to participate in a worldwide competition this year.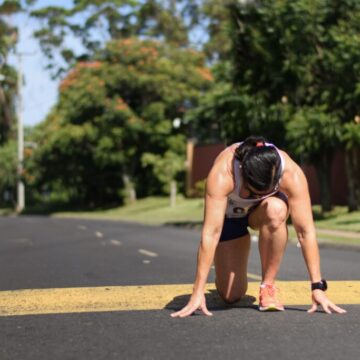 Registration Open
Athletes can register until 1 November! Registration fee is 2 Euros / $2.36US per event through 9 October then 3 Euros / $3.54US. Custom event registration is 6 Euros / $7.08US per event (only one result may be submitted).
Status of Entries / Submit Results
Registered athletes are listed on this page. Entries are searchable. Athletes can submit results either using the link provided in their confirmation email or by clicking on Submit / Manage Results next to their name on the Status of Entries page.
Results
Results will be posted on this site after the event has concluded. Scroll down this page for the review process and timeline. Results will be by 5 year age group and searchable by affiliation, region, athlete and competition category.
Worldwide Virtual Masters Challenge was conceived in April by a small group of athletes seeking to fill a void – the cancelled WMA Championship. Challenges (continuing to fill a void / meeting athletes needs) is the evolution of that vision.
Hosting a challenge worldwide, even virtual, required having a team of people who would manage / do all the tasks plus a system capable of handling all the facets of an athletics meeting. The system development is ongoing even after 2020 Hemispheres Edition is underway because athletes wanted specific scheduled competitions to count. The Challenges Team apologizes that everything isn't setup already.
The system will be fully developed later this year. 2021 Hemispheres I will be organized in advance and run smoothly. Challenges are for Masters Athletes so every decision has been based on what you wanted. The Challenges Team welcomes your requests, suggestions and comments on this and future Challenges.
Safety and Health Statement
Safety of athletes and all involved is paramount. Everyone involved must adhere to all applicable safety practices. Furthermore, it will be the responsibility of participating athletes to act within World Health Organization (WHO) and government guidelines for health and safety when participating in this event.
Athletes can choose
The Challenges Team selected popular and widely contested events to be contested. Athletes may participate in another event that is not listed as long as it is recognized as a track or field event somewhere. Australian's contest the Heavy Weight Pentathlon. US contests the Ultra-Weight Pentathlon. 80m, 100m, 110m, 200m, 300m and 400m Hurdles are contested but only one distance with different hurdle heights per age group. Athletes can participate in these and any other as part of this challenge.
Running
60m, 100m, 200m, 400m, 800m, 1500m, 1 Mile, 3000m, 5000m / 5k, 10000m / 10k, 60m Hurdles, Sprint Hurdles (80,100,110), Long Hurdles (200, 300, 400), Steeplechase, Half and Full Marathon
Jumping
High Jump, Pole Vault, Long Jump, Standing Long Jump and Triple Jump
Throwing
Shot Put, Discus, Hammer Throw, Javelin Throw, Weight Throw, Super Weight Throw and Throws Pentathlon
Combined Events
Pentathlon, Decathlon, Heptathlon and Throws Pentathlon
Race Walking
3000m, 5000m, 10k, 20k and 50k
Follow WMA rules of competition where appropriate.
Competitions must be done safely following all applicable World Health Organization (WHO) and government guidelines.
Competition is open to everyone, 30 and up, who can compete in a safe area regardless of whether WMA rules can be followed. Competition results will be grouped in three categories (see Results section below). Read Rules for more information and Frequently Asked Questions for examples.
Age Group is based on an athlete's age on day of performance.
Participants compete between August 14 and November 1, 2020. Participants can perform an event multiple times in the date period. Only one performance, selected by the athlete, will be used for the final results.
RESULTS MUST BE SUBMITTED ON OR BEFORE MIDNIGHT US PACIFIC TIME ON November 3, 2020. RESULTS WILL NOT BE ACCEPTED AFTER THAT TIME AND DATE.
Compete as safe and practical
Competitors should try to compete in a normal track and field event following WMA rules. This will not be possible for athletes in all locations. This Challenge accommodates most competition conditions so almost anyone can participate. The result category will be flagged into the categories below.
CATEGORY A – ORGANIZED MEETING
Pre-organized competitions run by organizations at an athletics facility like a track, designated jumping / throwing field or arena or gym or certified road course with all applicable WMA Rules being followed.
Very Accurate Results – Much like a performance at a WMA Championship where tracks / road course would be certified, timing equipment calibrated, jumping pits leveled, throwing sectors laid out by knowledgeable people and all performances timed or measured by capable officials. Only fully officiated (more than one certified official) performances are eligible for this Category
CATEGORY B – UNOFFICIAL COMPETITION
Officiated competitions at an athletics facility. As described above, officials can be friends or fellow competitors timing, marking, measuring and calling fouls. WMA Rules should be followed.
Accurate Results – The major possible difference between this and Category A is the track or competition area and training and certification of people overseeing the competition. The people officiating the competition may not be able to fully monitor the competition and might not know all the applicable rules. Therefore, competitions without the certified facilities and officials might not be as accurate as Category A performances.
CATEGORY C – ANYWAY SAFE
Road, parking lot, field or wherever else the athlete can compete safely except on equipment like a treadmill. WMA Rules followed wherever possible.
Result Accuracy Varies – There are many differences running 400m on a road. The road is probably not precisely level and measuring 400m is cumbersome. Similarly, creative ways athletes find to compete are different conditions than Category A which affect the potential accuracy of the performance time or measurement.
Results will be by 5 year age group and searchable by affiliation, region, athlete and competition category. Results will not be published until after the submission deadline. Final results will be published after the process below is complete:
Performances will be reviewed by the Challenges Team as they are submitted and athletes will be contacted with requests for clarifications where applicable.
Preliminary results will be published as soon as possible after 3 November, most likely within 48 hours.
People are encouraged to review the preliminary results and provide feedback to the Challenges Team. Feedback will be accepted until 19 November.
The Challenges Team will further review performances, follow up on feedback received and clarification requests then make appropriate changes.
Final results should be published on or before 1 December.
Your accomplishments should be recognized, regardless of the conditions around the world. The Challenges Team strives to identify ways to make these competitions a little more special for you. Awards are a part of that and, therefore, awards planning will continue throughout the Challenge. Part of the focus is consider everyone for an award much like was done for the 2020 Worldwide Virtual Masters Challenge (Championship Edition). The plans for this Challenge are:
Diplomas will be available for download after results have been finalized.
MastersRankings.com will be providing special awards determined after the competition is complete.
Anyone wishing to sponsor an award should contact team@wvmchallenge.com.
Axel Hermanns provided trophies for the best male and female athlete in the Throws Pentathlon.
An anonymous sponsor contributed crystal trophies to six long jumpers
MastersRankings.com awarded crystal trophies and medals to several athletes.